Start with a partner you already trust
Promax BDC Services has everything your dealership needs to boost traffic and sales!
Contact us today for Special Pricing!
"I want you and the entire ProMax Team to know what a great help you have been in growing our business and pointing out practices that we were not aware of or lax in using. The entire staff has been very helpful, forthright, and knowledgeable to all of our team. Our sales associates feel very comfortable in talking to the staff at ProMax when questions or concerns arise. The tools that ProMax provide are now a more valuable asset than ever before. When our customers are contacted by ProMax BDC in the early stages of the sales process, they are treated with extraordinary care. The questions that are asked to our customers are very helpful to our sales team for follow-up and are easy to join in in the text or email conversation. I have had a few customers that when they come in want to meet Peggy. The connection with a customer in the early stages has set us up for great success in our sales department. We look forward to a long working relationship with ProMax."
Patrick Allen Sales Manager, Warner Kia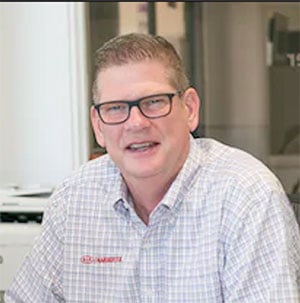 ---
Stop losing leads. Make sure all of your leads are followed up with ProMax BDC services.
Quickly activated, easily scalable, fully customizable. We have a seasoned, professional BDC staff that knows the car industry. No need to worry about hiring and training; you can focus on what's important- selling cars!